Play — the capacity to experiment with one's surroundings as a form of problem-solving
Performance — the ability to adopt alternative identities for the purpose of improvisation and discovery
Simulation — the ability to interpret and construct dynamic models of real-world processes
Appropriation — the ability to meaningfully sample and remix media content
Multitasking — the ability to scan one's environment and shift focus as needed to salient details.
Distributed Cognition — the ability to interact meaningfully with tools that expand mental capacities
Collective Intelligence — the ability to pool knowledge and compare notes with  others toward a common goal
Judgment — the ability to evaluate the reliability and credibility of different information sources
Transmedia Navigation — the ability to follow the flow of stories and information across multiple modalities
Networking — the ability to search for, synthesize, and disseminate informatio
Negotiation — the ability to travel across diverse communities, discerning and respecting multiple perspectives, and grasping and following alternative norms.
This course has definitely challenged me with every new project. I can safely say that I have learned a lot from it.  I had no idea how to embed a video or how to set up a hyperlink.  I had never even typed on a blog before. I didn't know what exactly to expect when I signed up for this course. I can't say that I enjoyed every assignment, but I can say that I learned from everything in this course and that I know the tools I learned from them will help me when I enter the work force.
I've used Play all semester as this digital world is all new to me.  Probably the most ready example I have of my ability to Play this semester was with project 2 where I had to learn how to place a picture with text and an audio file and upload it on to youtube http://www.youtube.com/watch?v=iMacAJyGPRY. Performance was used when I developed a LinkedIn profile to illustrate my professional identity and it helped me discover things about myself when I set up the profile. I'm not really sure how I used Simulation, with the exception of maybe the Rhetoric on the Town assignments in which I took advertisements and rhetorically analyzed them.  Distributed Cognition has been used all semester for as all the tools in this class have challenged me and worked to expand my ability to work with technology. Appropriation, multitasking, and collective intelligence were all used on our class Wiki.  We used appropriation to remix media and place it together through collective intelligence. We all were able to multitask to bring the final project together as a whole (I know it was considered a failure as a whole, but it still all came together through our ability to think critically and to multitask) https://sites.google.com/site/odu307fall2012/home.  This class in general has taught me how to use judgement when looking at new websites, or new areas on the internet for research or for reliability. Transmedia navigation has been used throughout the course on our blogs as we have posted new links, videos, and images every week and all of our blogs work as different tools to view all of this information. LinkedIn is the most primary example of networking as it will future benefit us in our attempts to find a job http://www.linkedin.com/pub/mitchell-black/61/4a5/811.  Our blog is also a way for us to connect with each other as we can easily converse with each other and see what everyone is saying.  Negotiation has been used throughout this course as we have developed our own diverse community and as we used our multiple perspectives were used to create our class Wiki.
I feel as though simulation would require the most amount of work for me to understand, mainly because I don't fully understand the definition as whole.  Also, I would like to get better at networking mainly because I see the benefits it will bring me throughout my attempt at finding a career, and even after I find job. However, I do feel that I have a good grasp on play and performance and that I can use them to hopefully better understand the terms I don't fully understand. I learned a lot about new media and multimedia, and even more about digital writing.  That every form of writing today is essentially digital including things such as images and video.  I feel that I am more educated on the topic of the class, as I really had no idea what it was before I signed up for it.  I 've realized that new media is essentially just recycled from old media, smart phones are just portable computers that can make phone calls, and because of computers people no longer have to type on a typewriter or write a report out by hand.  I found out how to use different forms of media throughout this course and though there are many more things I could have learned and I could have worked harder on certain aspects of the course, I still learned a lot through every project and I am looking forward to using what I have learned later on in life.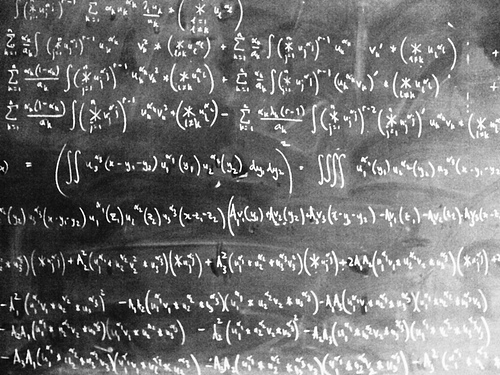 http://www.flickr.com/photos/richard314159/2621908667/sizes/m/
Jenkins, Henry. Confronting the Challenges of Participatory Culture: Media Education for the 21st Century. Cambridge, MA: The MIT Press, 2009. Print.